Written by Administrator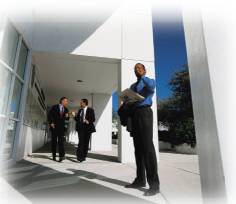 EXO System Italia is an engineering company oriented to the development and deploy of integrated business solutions using advanced software technologies. EXO System was started as a private company in 1987. The company core business is centered around data management, document management systems and ERP integration areas. The software solutions deployed are aimed to guarantee the lean production and distribution in industrial businesses and production plants in the areas of food/beverage and pharmaceuticals. Our headquarters are based in Rome, Italy and we work throughout the world.
EXO system is directed by a young, vibrant and high qualified staff strongly commited to technical advance, composed by: analysts, developers and planners of internet, intranet, client/server systems (using .NET, JAVA, COM, CORBA, XML technologies) on Unix, Windows and iSeries (AS/400) platforms.



The professionals at EXO boast technical and professional skills that range from Intranet architectures involving distributed data and components servers to the design and development of specific applications via Object-oriented languages such as C++, JAVA and .NET applications using C#,VB e ASPX.
Partner
Matica srl
Progetto Informatica srl
Accenture Spa
IMatika srl