CLIENTI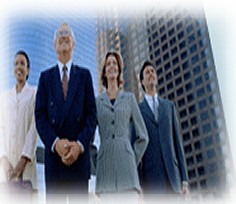 EXO system commitment is oriented in solving the needs of public and private companies and their demands for the best in:
Systems and software maintenance
Implementation and start-up of new services:
document management
workflow management
integration of Enterprise Information Systems
User Identification Systems in Intranet/Internet Web Portals
Some of the most important customers of EXO system are:
Parmalat Spa.
Pharmacia Spa (ex-FarmItalia Carlo Erba).
Novartis Pharma Spa.
Mediashopping. (Mediaset group).
Ministry of the Treasury. Uffici della Direzione Generale.
Ministry of Defence. Direzione Generale Ufficiali Esercito.
Air Force Ministry. Stato Maggiore Aeronautica Militare.
Edizioni Giuridiche Italedi. ('ITALEDI CD-ROM').
EBusiness Press Spa ( Press Reviews on Web).
Institute of Vegetable Pathology.
Pfizer Spa.
ATI Spa. Italian Tobacco Company.
FINSIEL Spa.
Banca di Credito Cooperativo.
Multivendor Srl (Gruppo IBM SEMEA).
Livorno District Council.
SAIN. International Contract Company Spa.
Pratica di Mare Air Force Test Centre.
DATAMAT Spa.