PROFESSIONAL SERVICES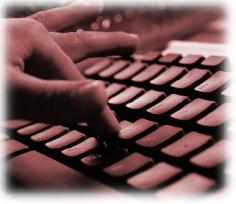 The services that EXO system offers are aimed towards the improvement and support of office automation and network infrastructures (software and hardware).These are some of our main services:

Consulting and start-up of integrated systems. Integration of ERP/MES/LIMS/SCM applications through XML and Web Services technologies.
(Case History: Parmalat SpA)

Development of upright application software.
(Case History: Institute of Vegetable Pathology)

Document Management: planning and organization of business workflow.
(Case History: Pharmacia & Upjohn)

CD-ROM production and implementation of search engines.
(Case History: Edizioni Italedi)
Following closely the continuing evolution of the technological market, our company also deals with:
Development of Lotus Notes applications,
(EXO is a qualifiedLOTUS Business Partner)
Installation and support of Unix systems (especially SCO OpenServer),
(EXO is a qualified SCO Solution Partner)
Development of Java applications for direct connection with the Internet,
Design and implementation of business and interbusiness networks (LAN/WAN),,
Technical/operational on-site and on-line support.
The listed product names: SAP, BPCS and JD Edwards are registered trade-marks owned by SAP, SSA and JD Edwards.